Overview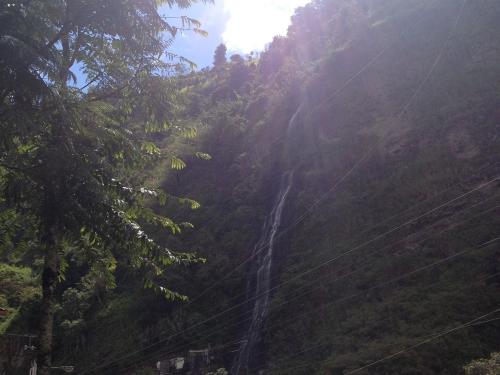 The Sangay Spa Hotel is located next to an impressive 80 meter waterfall and across the street from the most famous thermal baths in the City of Baños, ´La Virgen´ which have stimulating health restoring properties.
Baños Tungurahua Ecuador, a thermal bath destination offers peace and quiet during week days, fun and plenty of activities on weekends.
Our 59 years of experience delivering quality service to our customers make us the best option for lodging in one of the most important tourist destinations of Ecuador.
About us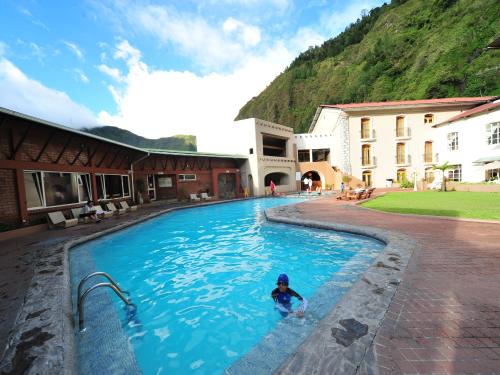 In 1933 the Hungarian Architect Babinsky reaches the city of Baños de Agua Santa and builds what we now know as the Sangay Spa Hotel, in front of the thermal pools and the waterfall named after The Baños Virgin.
He built the Hotel with a European Renaissance style with 21 spacious rooms, a cafeteria and a restaurant with large windows where one can admire the valley, mountains, beautiful gardens with exotic plants and flowers from this area.
In 1942, Babinsky sold the hotel to Mr Pedro Vargas, who renamed it "Grand Hotel". Mr. Vargas in 1959 sold it to Mr Alonso Jaramillo Alban, a visionary from Ambato and an eternal lover of nature. Don Alonso with his family decided to rename it "Hotel Madrid" in 1972, his daughter Martha Alban and her husband Mr. Brian Warmington, an English gentleman took over the management of the Hotel (changing the name to "SANGAY SPA HOTEL"). Projecting future market needs built a swimming pool, sauna, turkish bath, polar pool, tennis and squash courts, they became the pioneers in offering these services in the city of Baños. In January 2014 the colonial building was re opened having been beautifully renovated keeping the National Heritage rock walls in the luxury rooms, named Plaza Sangay.